Your Ultimate Guide to Clare Valley
Clare Valley is steeped with substance, history and authenticity and takes visitors on a road less travelled, here's SA Weekend Escapes Ultimate Guide to our region!
Your Ultimate Guide to Clare Valley
Originally published on May 19, 2020 by SA Weekend Escapes
Bursting with sweet-scented rieslings and mineral-rich reds, Clare Valley, only two hours north of Adelaide, is a gorgeous countryside region in South Australia. Uniquely nestled in a luscious green valley, the Clare Valley region can be described as a cluster of wineries, villages and pristine farmlands. Rounded, rolling hills, endless wheat fields, large gum trees and blankets of old vines are abundant. The countryside landscape the perfect little bubble for a weekend away in South Australia.
Clare Valley is steeped with substance, history and authenticity and takes visitors on a road less travelled. The collection of quaint Clare Valley towns are absolutely packed with things to do. Visit in summer and take shade from the beating sun under a lofty gum with a fresh crisp Riesling in hand at one of Clare Valley wineries. In winter, throw on a jacket and dive in and out of cosy local pubs and cellar doors, tucked away inside old stone buildings built by early settlers.
A tight community and a rich heritage is evident in Clare Valley; it's one of the most historic regions in South Australia. The region is full with small local businesses, including excellent family-friendly restaurants and intimate boutique wine experiences. As you weave in and out of the charming little villages either on foot, by bike or by car, you'll fall in love with the friendly atmosphere and learn about the stories behind each individual township. At certain points, you'll feel like you've stepped back in time!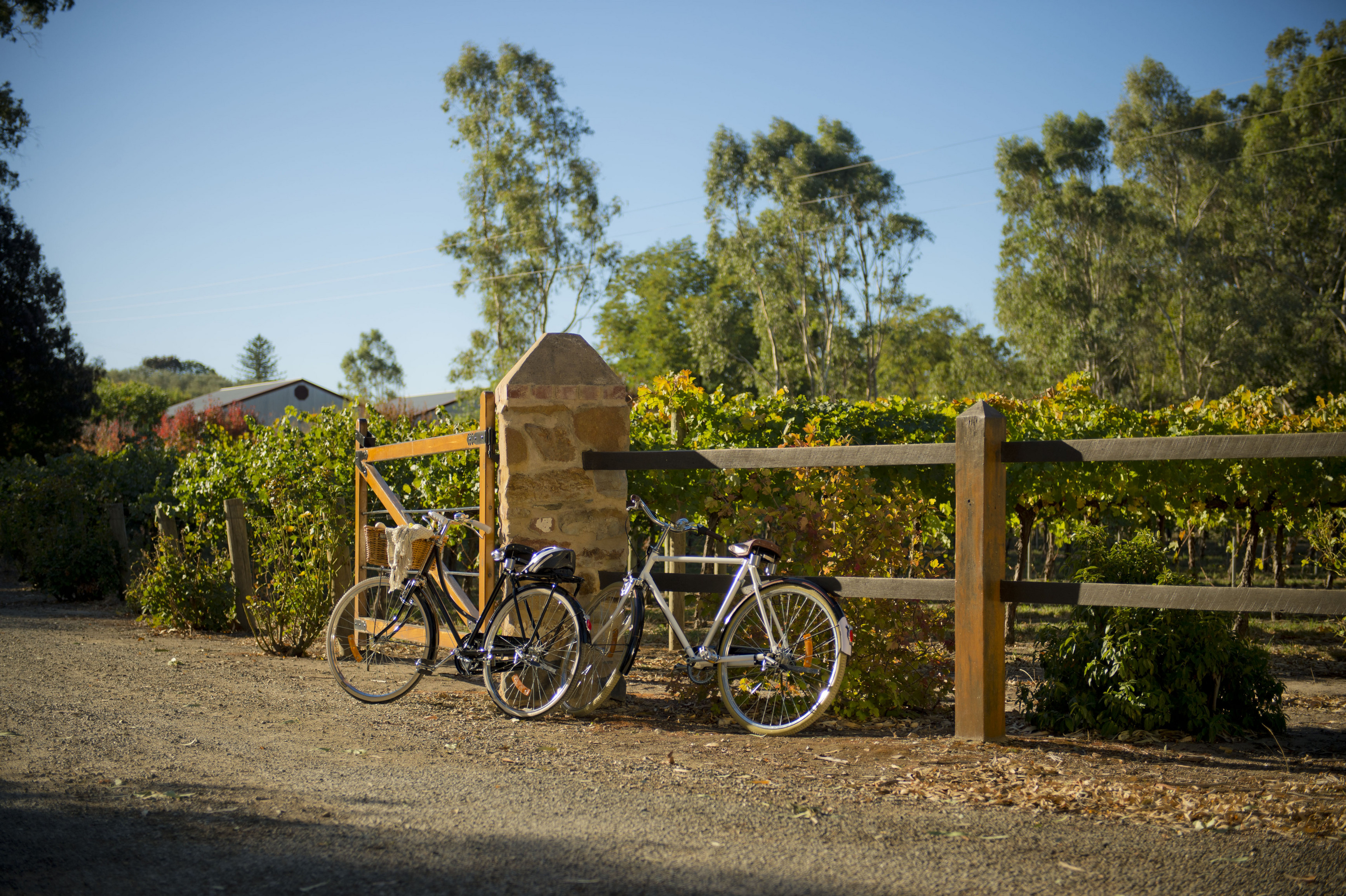 Pic credit: SATC/Adam Bruzzone
Whether you're looking for a boozy break, tasting some of Clare Valley's best wines, an active trip away with the family or a relaxing stay in the countryside, Clare Valley has got you covered. Treat this Ultimate Guide to Clare Valley as your map to the wonderful countryside region.
Things to do in Clare Valley
Probably the most popular of things to do in Clare Valley is cycling along the Riesling Trail. Equally ideal for hiking, some choose to walk sections of the trail on foot. The 35-kilometre Riesling Trail is framed the whole way by picture-perfect views and is sprinkled with cafes, wineries and old buildings. It's the perfect option for those who want a little exercise, with a couple of distractions along the way.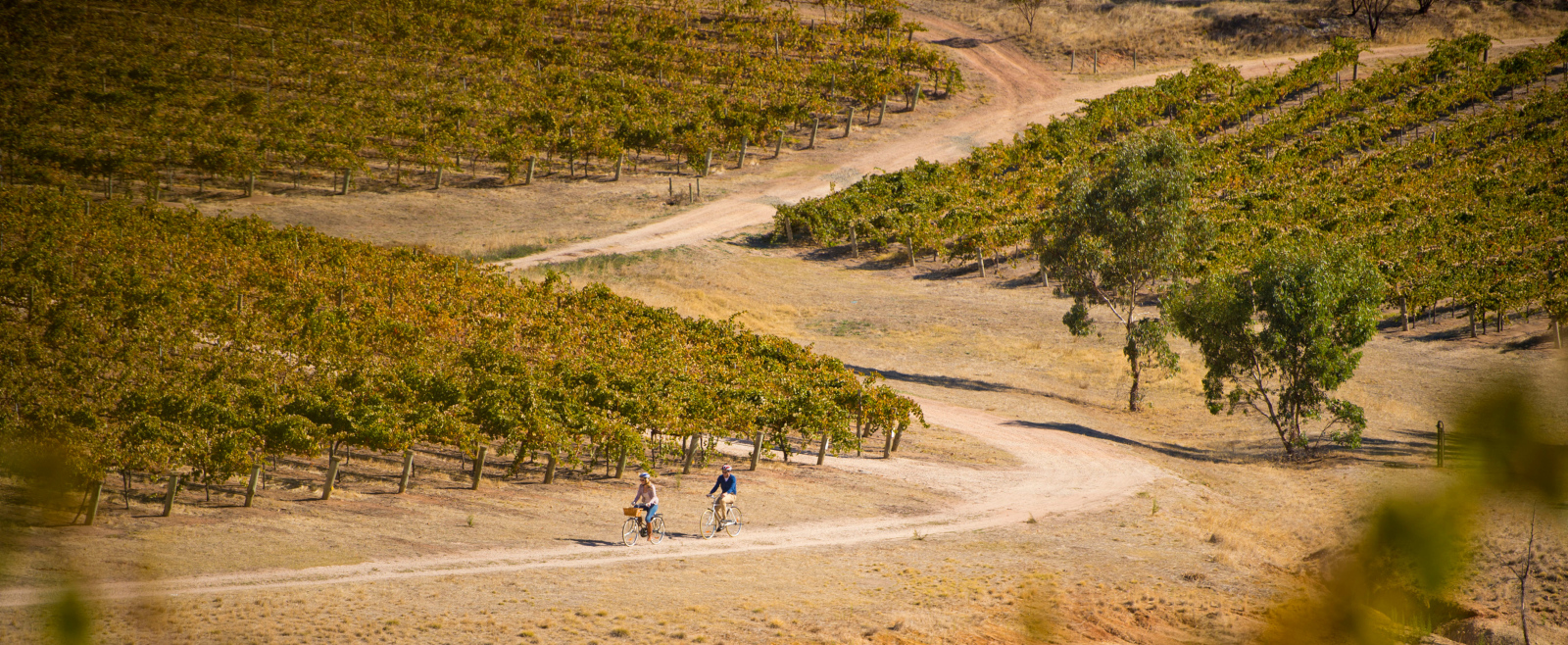 Pic credit: SATC/Adam Bruzzone
The Riesling Trail starts in Auburn, meandering through stunning landscapes and a handful of little towns, before ending in Barinia. You can start anywhere along the trail making it super accessible, wherever you're staying. If you don't have your own bike with you, no problem, there are a few locations to hire a bike from. Spend the night at Clare Country Club, in the little town of Clare, the heart and soul of the wine region, and grab your hire bike from the hotel too.
As far as Australian wine regions go, Clare Valley doesn't produce the most wine. In fact, the wine region produces around 1.3% of the nation's total. However, what you will find is that the region has an incredible reputation for its wine. One of Australia's oldest wine regions, Clare Valley is home to winemakers well known for their skill and innovation. You'll find Clare Valley wine in restaurants and shops internationally.
Get a taste of the region by sampling a few reds and whites at a handful of local cellar doors. There's an abundance to choose from, but here are a few you might like to check out. Don't forget, you can reach a handful of wineries by bike, on your trip along the Riesling Trail!
Some winery suggestions
Established in 1851, Sevenhill Cellars is without a doubt a must-visit on your trip. It's actually the oldest winery in South Australia's Clare Valley. The winery offers stunning premium table wines which express the unique yet diverse characteristics present in the wine region. Set in an old church building, the cellar door building unveils the importance of history, religion and heritage to the wines that you'll taste. To really get a feel for the place, every weekday at 11am there's a guided tour of the grounds. Alternatively, book an appointment for a tour on weekends.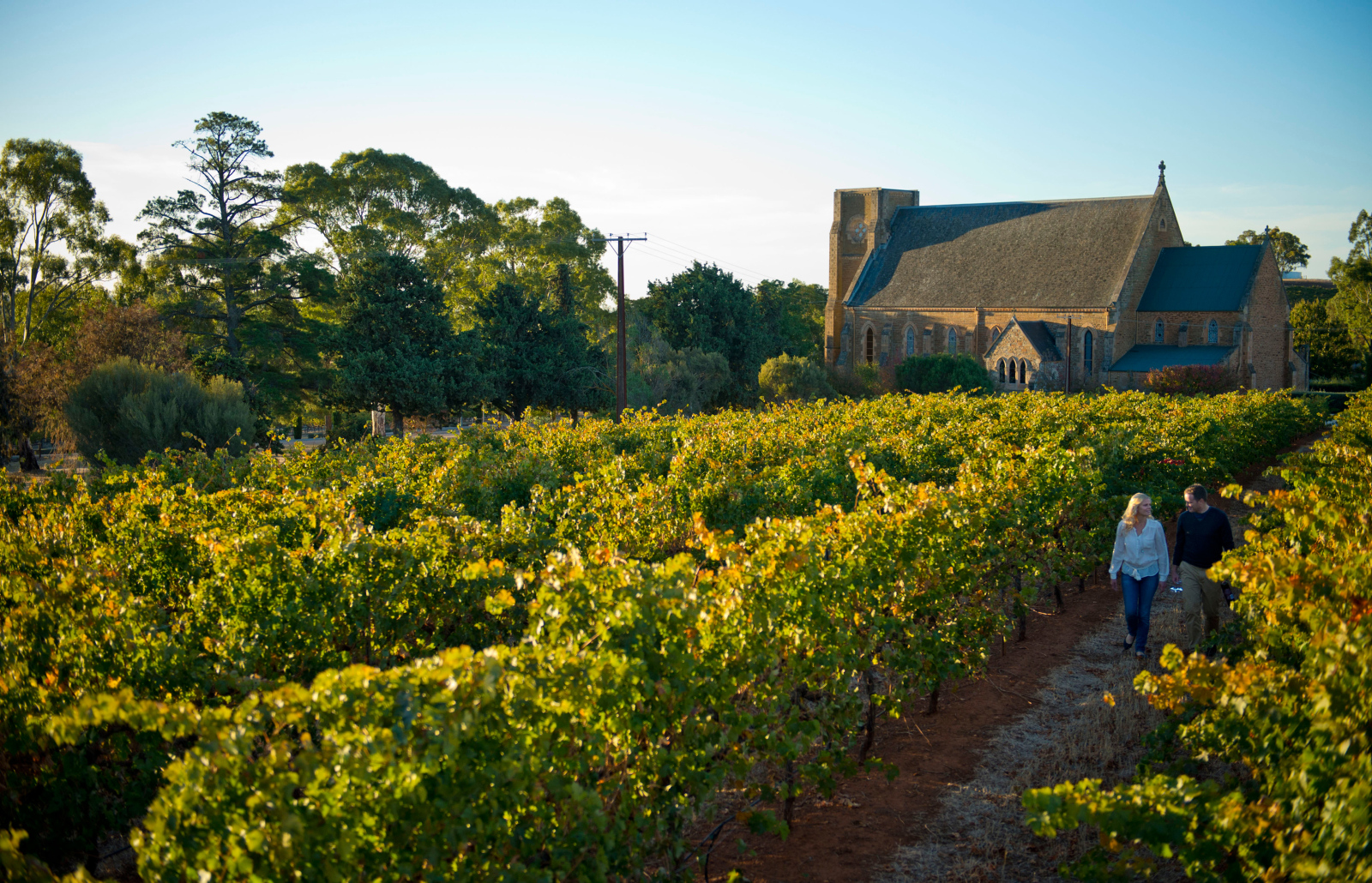 Pic credit: SATC/Adam Bruzzone
Drop into Pikes Wines to soak up the beautiful Polish Hill River location. Sip on premium wines and sit back and relax on the flawless green lawns. If you're a beer lover, stay on the premises to sample some superb craft beers at Pikes Brewery. Grab an icy tasting paddle of beer and a platter of local produce to nibble on whilst you sip.
At Paulett Wines, elegance and intensity are the focus. Visit the cellar door to witness the forefront of Australian wine. The never-ending views of undulating hills found at Paulett Wines will take you away to the European countryside. Pop in, even just to soak up the beautiful landscape from the wrap-around deck.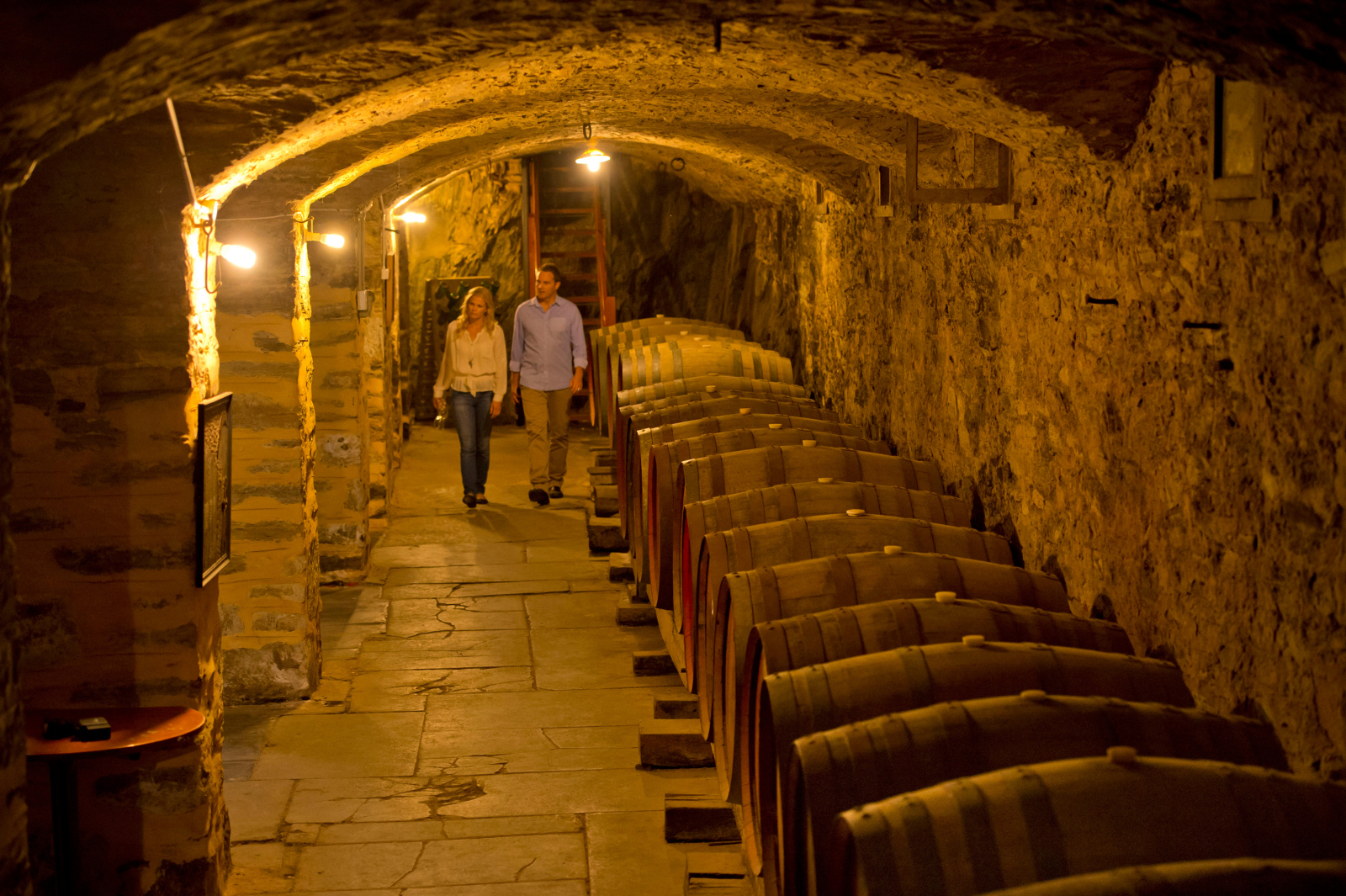 Pic credit: SATC/Mike Annese
Other things to do in Clare Valley, include visiting some of the charming towns and villages that make up the countryside region. Dotted around the green valley, you'll come across little townships. Each one has great potential for sightseeing, dining and shopping, amongst many other things. Meanwhile all the towns have their own unique character full of interesting history.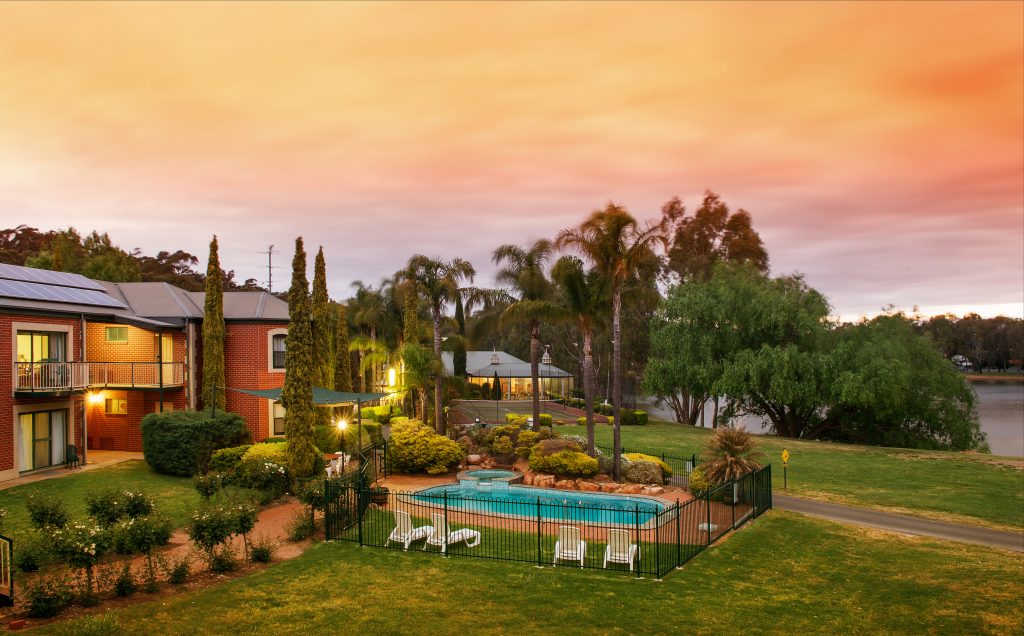 Pic credit: Clare Country Club
Clare is the major township in Clare Valley and was historically an important service centre for the surrounding agricultural district. Today, it is surrounded by wineries and has a number of things to see. Pop into the local museum to learn about the history of the town. Wander around and admire the old local buildings including churches, a courthouse and town hall. Check out Clare Historic Walk which takes around 90 minutes and which visits the main sites of interest.
If you're looking for hotels in Clare Valley, Clare is the place to be. Check-in to Clare Country Club to get the ultimate Clare Valley experience. Take a dip in their outdoor pool, play a round of golf or some tennis between sightseeing. Opt for a room at this gorgeous countryside escape and feel completely relaxed and refreshed after your weekend away.
Make sure you get to Sevenhill during your trip; its a tiny little hub for locals and tourists and the perfect way to access the Riesling trail. The village has a wonderful little bakery, a number of cellar doors and a couple of excellent dining options. On weekends, pop into the market in the community hall and chat to locals.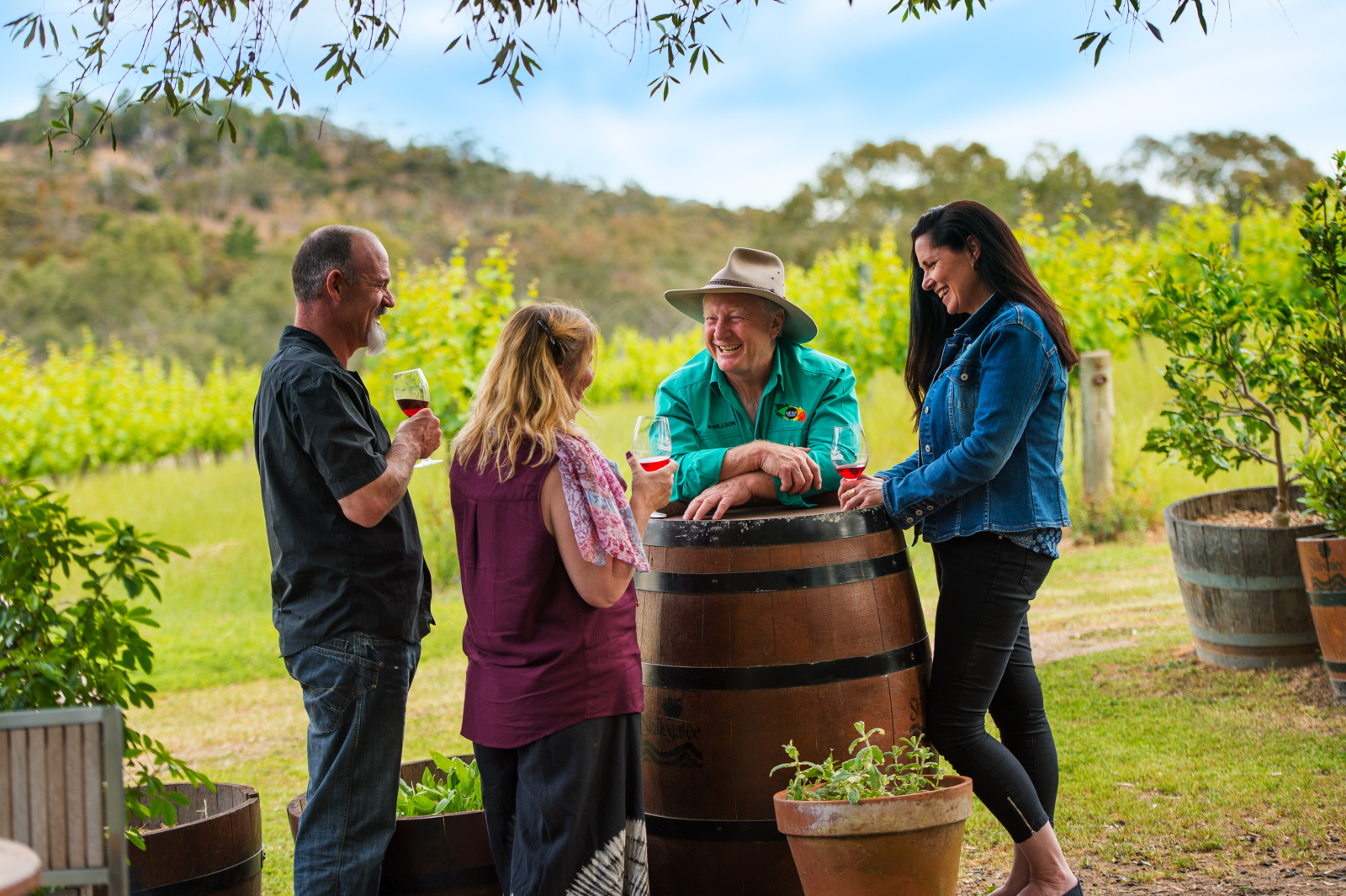 Pic credit: SATC
Mintaro is also a must. Established in 1849, the village has a very historical English vibe. You'll be transported back in time as soon as you arrive. Self-guided walking tours around the village and its heritage listed buildings can take up to two hours and don't forget to drop by Reilly's Cellar Door. Martindale Hall in Mintaro is also definitely worth a trip. This heritage Georgian style mansion doubles up a museum and offers guests a little knowledge about the history of the town.
Auburn is a small town in the South of the Clare Valley and is bisected by the Wakefield River. There's a short riverside walk you can take in Auburn which guides you along the banks. You'll love this town, with its evident history and adorable rustic stone houses. Today, these houses are used as restaurants, local bars and cellar doors.
The Clare Valley is home to a great deal of artists, which makes for an excellent opportunity to visit galleries and exhibitions. Natural landscapes and colourful open spaces have inspired lots of artists in Clare Valley, and therefore you'll find the work of artists is often very unique to the region.
On top of visual arts, you might even find that during your visit there's a special event; perhaps a cinema showing or a performing arts show. To find all of the best art-related spots, check out the Clare Valley Art Trail and head out on a day of gallery hopping. Get the creativity flowing and the mind inspired, by visiting a local jeweller, numerous art studios and galleries with Aboriginal art on display.
Not everything about your trip must revolve around food, wine, art and history. There are plenty of things to do in Clare Valley that revolve around getting some much needed fresh air and exercise. In fact, the natural landscapes of the region are equally as stunning, diverse and accessible thanks to a few of the conservation parks in the Clare Valley.
Hiking in Clare Valley is therefore very much possible (and highly encouraged). Pay a visit to Spring Gully Conservation Park for a stroll through a grassy woodland. The park is framed with dramatic, steep terrain on either side. Hike through the woodland, out to the other side to find a waterfall trickling from 18 metres up and admire the sprinkling of wonderful wildflowers that bloom in spring.
Another option for hiking in Clare Valley is Red Bank Conservation Park. Suggested to have one of the richest sites for megafauna in Australia, the park – as the name suggested – boasts beautifully vibrant red soils and bursts with greenery. Visit Red banks and try to catch a glimpse of threatened species of animals, as well as kangaroos, wombats and echidnas. There are plenty of things to do in Clare Valley surrounded by nature!
There are plenty of things to do in Clare Valley for kids too. The Clare Valley Model Engineers set within a 10-hectare park and with a lake, playground and walking paths has the sweetest little one-kilometre railway track. Treat the kids to a ride on the train, and pass under bridges and through tunnels. Make sure the train is running during your visit; it operates only the second and fourth weekend of each month and over long weekends.
After ticking off all the many things to do in Clare Valley from your list, you'll also have a great selection of restaurants to choose from. Drop into the Bush Divine Cafe at Paulett Wines for a dish made with native Australian ingredients. Some of these ingredients are grown from the on-site bush garden. Foraging from the surroundings wherever possible, the chefs here have developed a modern Australian menu. The best of seasonal native produce is wonderfully showcased at this beautiful winery restaurant.
If a fleeting meal or lunch on the go is what you're after, visit Little Red Grape. Choose from a selection of pastries, pies and cookies from this locally iconic bakery. Terroir Auburn is a great option when it comes to restaurants in Clare Valley. With a very rural french-looking exterior, high ceilings and large windows give the restaurant a very airy and Parisian feel. Almost all of the food is sourced with local ingredients and has a very modern edge.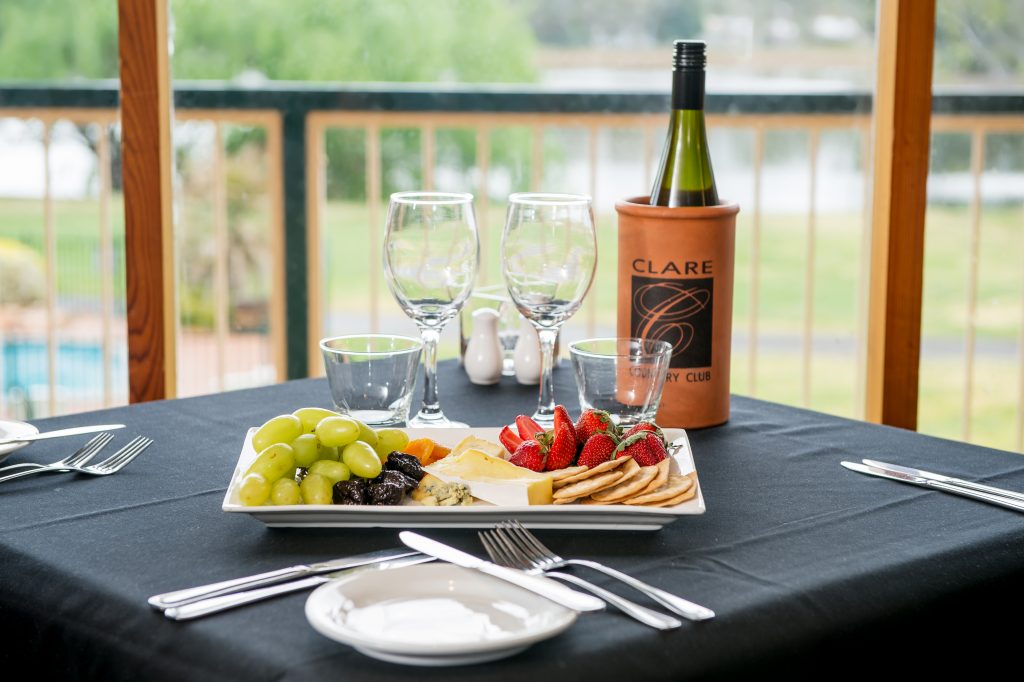 Pic credit: Clare Country Club
Conners Restaurant has in recent years become one of the leading restaurants in Clare Valley. The restaurant offers a seasonal menu with a focus on fresh, quality produce and local Clare Valley wines. Grab a drink in Conners bar, which has an open fire and cosy tub chairs. Located in one of the best hotels in Clare Valley, it's the perfect setting for a cold winter's day.
Book your trip to Clare Valley
Less than two hours by car from Adelaide, Clare Valley is the South Australia Weekend Escape that you've been looking for.
Grab yourself a room at the gorgeous Clare Country Club this winter and spend a weekend exploring the charming wine region.