Clare Valley Conservation Parks
After being stuck indoors during 2020, 2021 is the year to get out and explore! What better way to do so than in some of South Australia's incredible conservation parks?

Palaeontologists have called this area one of the richest megafauna' sites in Australia. Thanks to the captivating 'Landscapes of Change' interpretive walking trail, visitors can walk the path of the diprotodons, who lived here until about 65,000 years ago. The park preserves numerous threatened environmental communities including scented mat-rush tussock grassland and mallee box woodland, as well as the rohrlack's bluebush. Short-beaked echidnas, southern hairy-nosed wombats, birds and reptiles are among the park's wildlife, as well as present day descendants of megafauna, such as western grey and red kangaroos.
There are toilets, picnic areas, caravan sites and campsites located in this park. There is currently no water supply available at the visitor area or at the campground, so please bring your own. Creeks and waterholes should not be depended on for safe drinking water.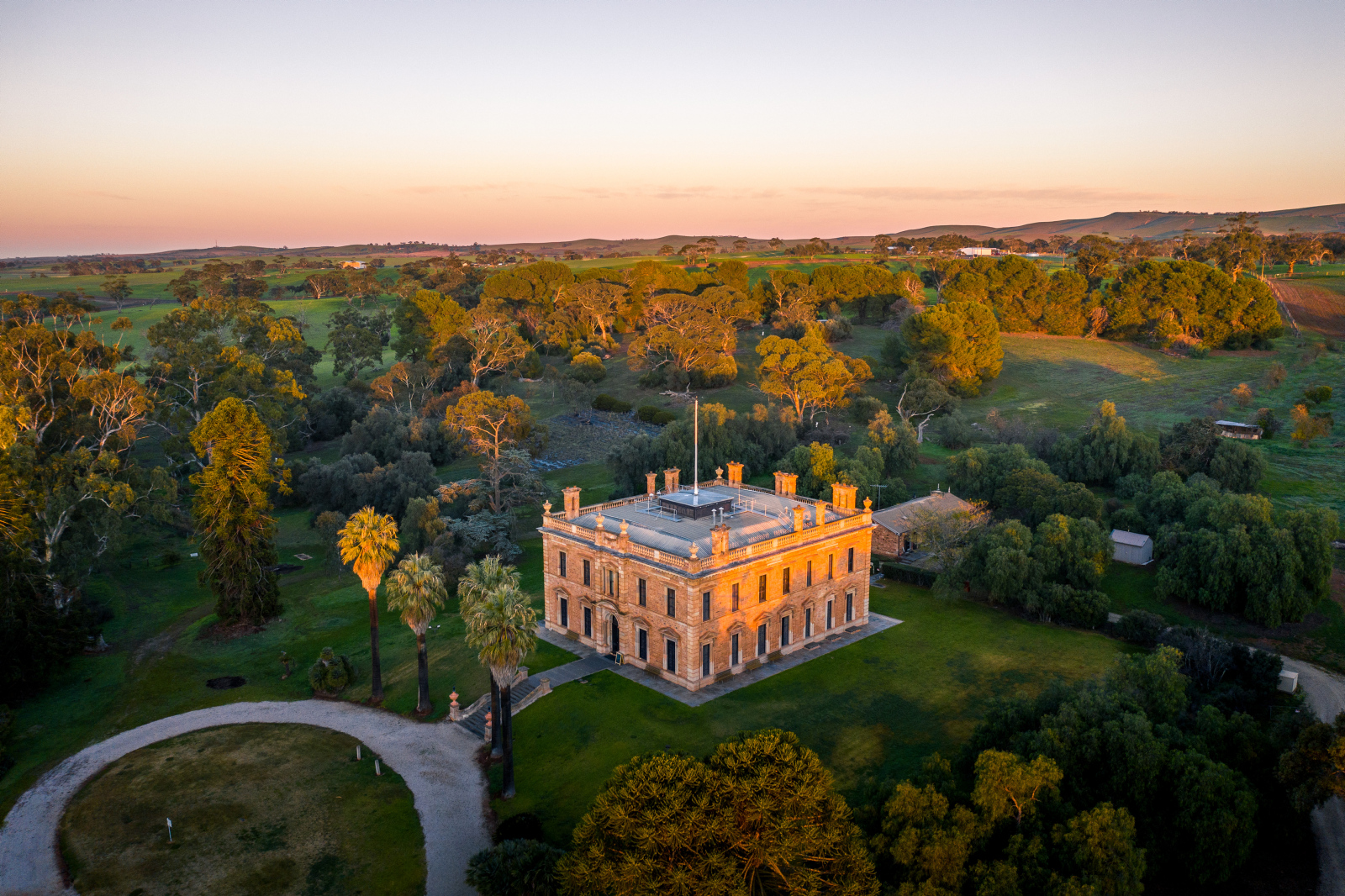 Martindale Station was established by the Bowman family as a sheep property. Edmund Bowman built the Georgian-styled Martindale Hall in 1879 at a cost of £30,000. However, Edmund's extravagant lifestyle, combined with the 1880s depression and a fall in the price of wool, meant the family was forced to sell the property in 1891. The property was purchased by William Mortlock and was owned by the Mortlock family until 1950, when it was donated to the South Australian Government. Today, the heritage-listed hall and surrounding land is open to the public for self-guided tours. It boasts 32 rooms and has a 7-roomed cellar.
There are self-guided tours, toilets, picnic areas and walking trails located in this park. It is possible to hire Martindale Hall for private functions, including weddings, birthday celebrations, cocktail parties and conferences. The park is open: 10:00 am - 4:00 pm Wednesday to Monday (closed Tuesdays).
This park is closed on days of Catastrophic Fire Danger and may also be closed on days of Extreme Fire Danger.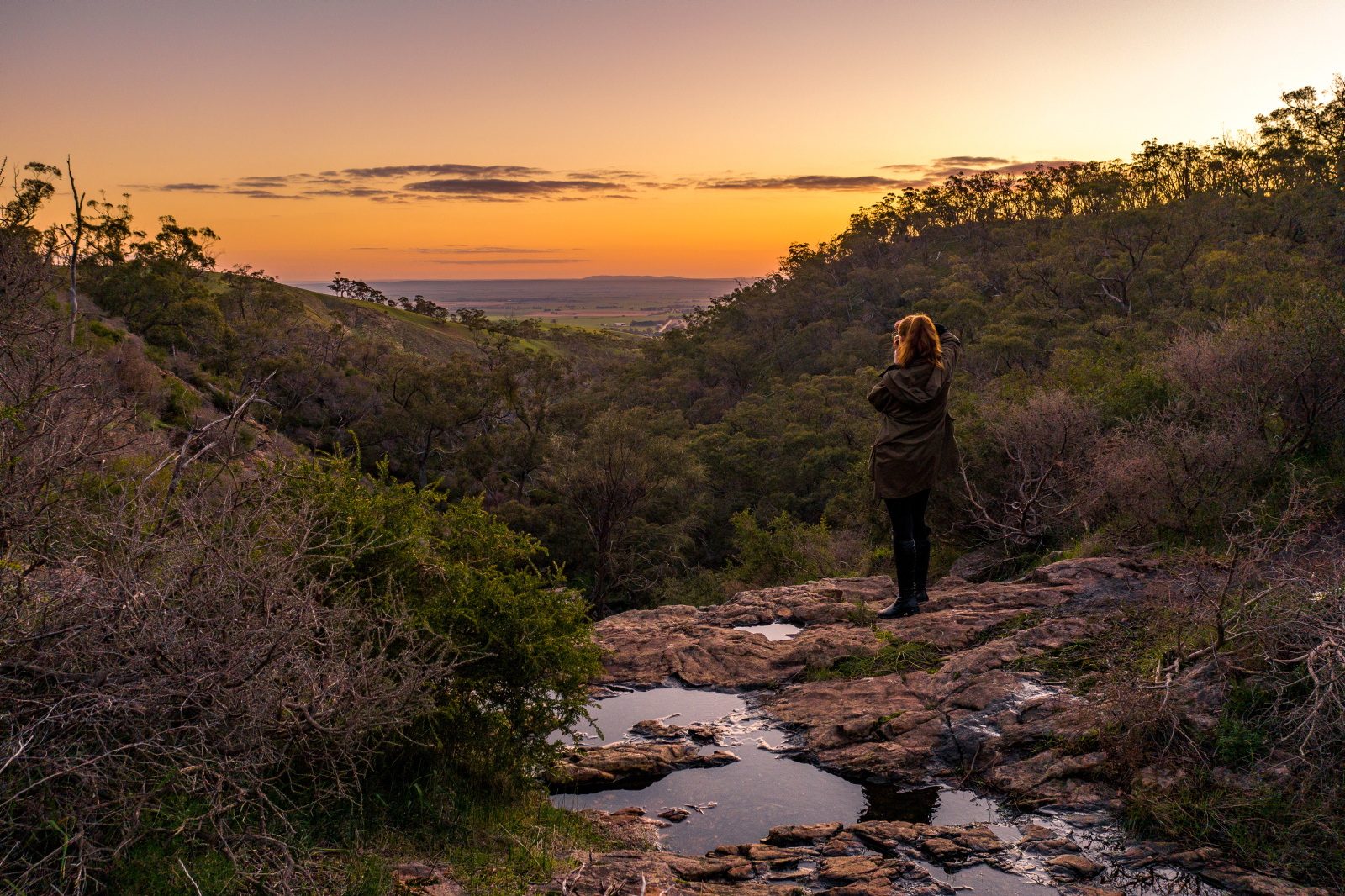 Prior to European settlement, the grassy-woodlands and open grasslands provided plenty of food for the Ngadjuri people. Spring Gully Conservation Park has a steep, rising and falling environment that leads into the creek bed of Spring Gully. From Blue Gum Lookout, take a walk through grassy woodlands to a seasonal waterfall that falls from a height of 18 metres after rain. Enjoy a picnic or admire the wildflowers and orchids that bloom in spring. You may even see western grey kangaroos, euros and common brushtail possums. Bring a packed lunch and enjoy an open air meal in one of the picnic areas located in the park.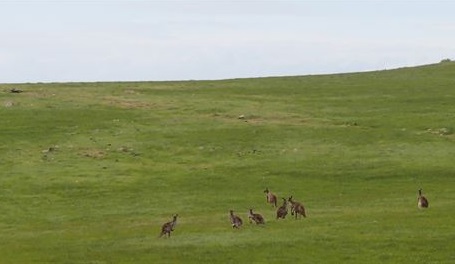 Mokota Conservation Park plays an important role in protecting native grassland and, at 445 hectares, is one of the largest remaining examples of an open grassy vegetation environment. The park contains more than 150 indigenous plant species including 32 of particular conservation significance to the state. Informative signs on site give an insight into the unusually high quality grassland. The park provides habitat for 28 animal species. The rare white spotted skipper butterfly is of particular interest and is listed as vulnerable. The park also provides habitat for the flinders worm lizard whose conservation status is listed as vulnerable at national and state levels.
There are no facilities in the park so please ensure you carry enough water, food and supplies for your entire visit. It is also a good idea to let a responsible person know of your intended movements and when you expect to return.
Information sourced from https://parks.sa.gov.au