Clare, voted SA's Top Tourism Town
Photo by Pamela Inverarity
We love you right back South Australia! Clare has been announced as 'Voters Choice' in South Australia's Top Tourism Town Awards, and it's all thanks to you.
A picturesque hour and forty-five minutes drive from Adelaide, at the heart of the acclaimed Clare Valley wine region, Clare is central to the Valley's food and wine community, with over forty cellar doors and boutique wineries, award-winning restaurants and artisan cafes. Explore this beautiful regional landscape via a network of walking and biking trails including the celebrated Riesling Trail that travels through charming villages and scenic vistas. Rich in pioneering history Clare has unique historic destinations to discover, local artists, sculptures, and street art to admire… it really is a place you can relax and breathe it in.
Hi, I'm Clare … enjoy a few days with me!
Settling in

First things first, your accommodation here in glorious wine country.
As a couple, you are spoilt for choice in Clare. From romantic bushland settings, where you will feel like the only person for miles, to charming B&B's with spa baths and open fires. If you are seeking luxury, try Brice Hill Country Lodge, The Mill Apartments, or Trestrail Cottage. Alternatively, to embrace the beautiful outdoors, try Bukirk Glamping, the perfect way to camp … also home to a resident superstar pig - 'Kevin Bacon'.
Day 1: Explore!
After a restful night's sleep, throw open your window and breathe in that fresh Clare Valley air.
To start your day ... Coffee! Clare is abundant with great coffee and engaging baristas. Make Café 1871 your first stop for a coffee and delicious locally made pastry. Then grab your Clare Valley Scenic Drive Map and get ready for a day of historic townships, local wine, delicious food, and incredible views. Roll down your windows and breathe in the fresh air.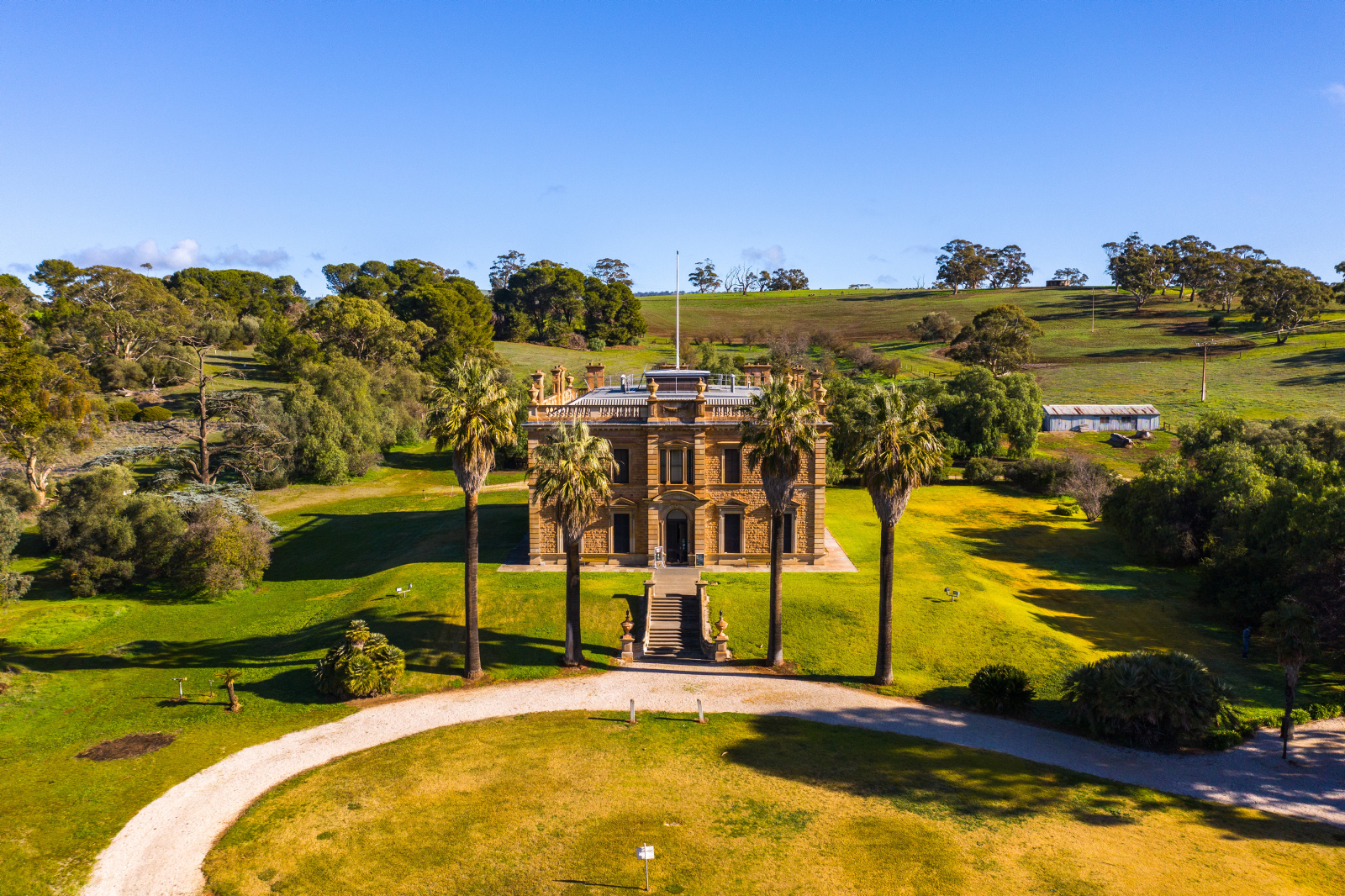 Travel the back roads to the State Heritage-listed town of Mintaro, home to the famous Martindale Hall, a set location for iconic Australian film A Picnic at Hanging Rock (1974). Wander through this historic Georgian mansion for an insight into the opulent lifestyles of its original residents.
Next up, lose yourself (quite literally!) in the acclaimed Mintaro Maze. This living hedge incorporates over hundreds of conifers, and features fountains, twists and turns that will trick even the most committed explorer. On your way out, drop in at Reilly's Wines, where you can add to your collection with a bottle of Reilly's world class Old Bush Vine Shiraz.
Take the 'local's route' to Auburn, along the way enjoying the expansive views and fine wines of Taylors Wines vineyards … where you can even sample chocolate and wine pairing! Continue your journey along the Upper Skilly Road, past grand old mansions of the 1800's. Watch for native bird life, kangaroos, and echidnas along the way.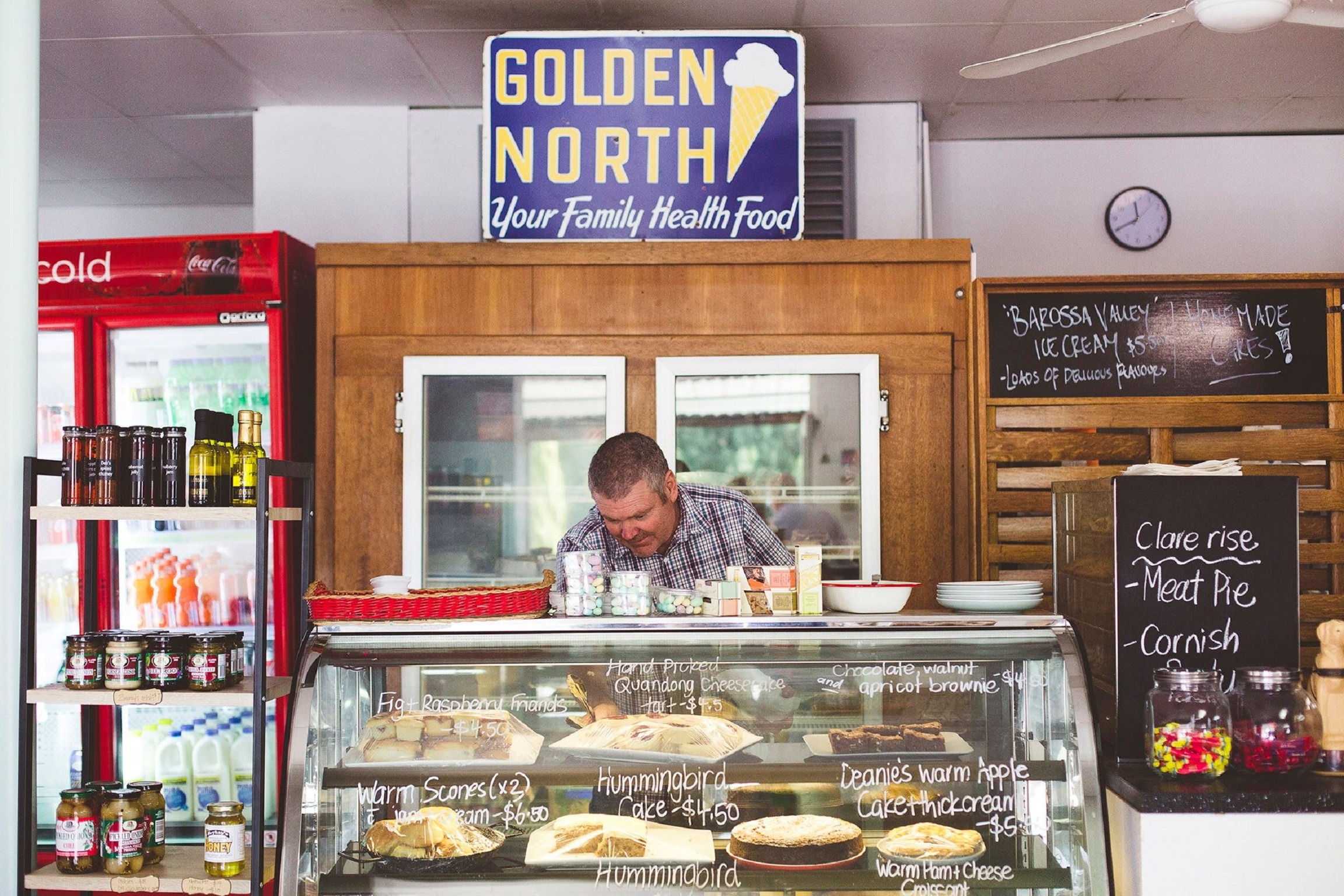 For lunch Watervale is the perfect place. For something lighter try the Watervale General Store, a menu brimming with local favourites. If you are keen for a longer lunch, experience the sumptuous degustation menu of the Watervale Hotel.
John Ainsworth Horrocks was a famous English explorer and one of Clare Valley's first European settlers. At Penwortham you can visit to the cottage he built in 1839 - making it the oldest stone building in the region. Here delve into a unique collection of books and photos that tell the story of the local area. At historic St Mark's Church, visit Horrocks' final, and somewhat unusual, resting place.
Continue your journey through Spring Gully Conservation Park, stretching your legs along one of the park's picturesque walking trails. Be sure to pack a camera to capture the breathtaking views!
In the evening, back in Clare, experience some real local favourites. Stroll to Ragu & Co for authentic Italian cuisine and a superb Clare Valley wine selection.
Day 2: Bicycle Adventure
No visit to Clare is complete without experiencing the region by bicycle.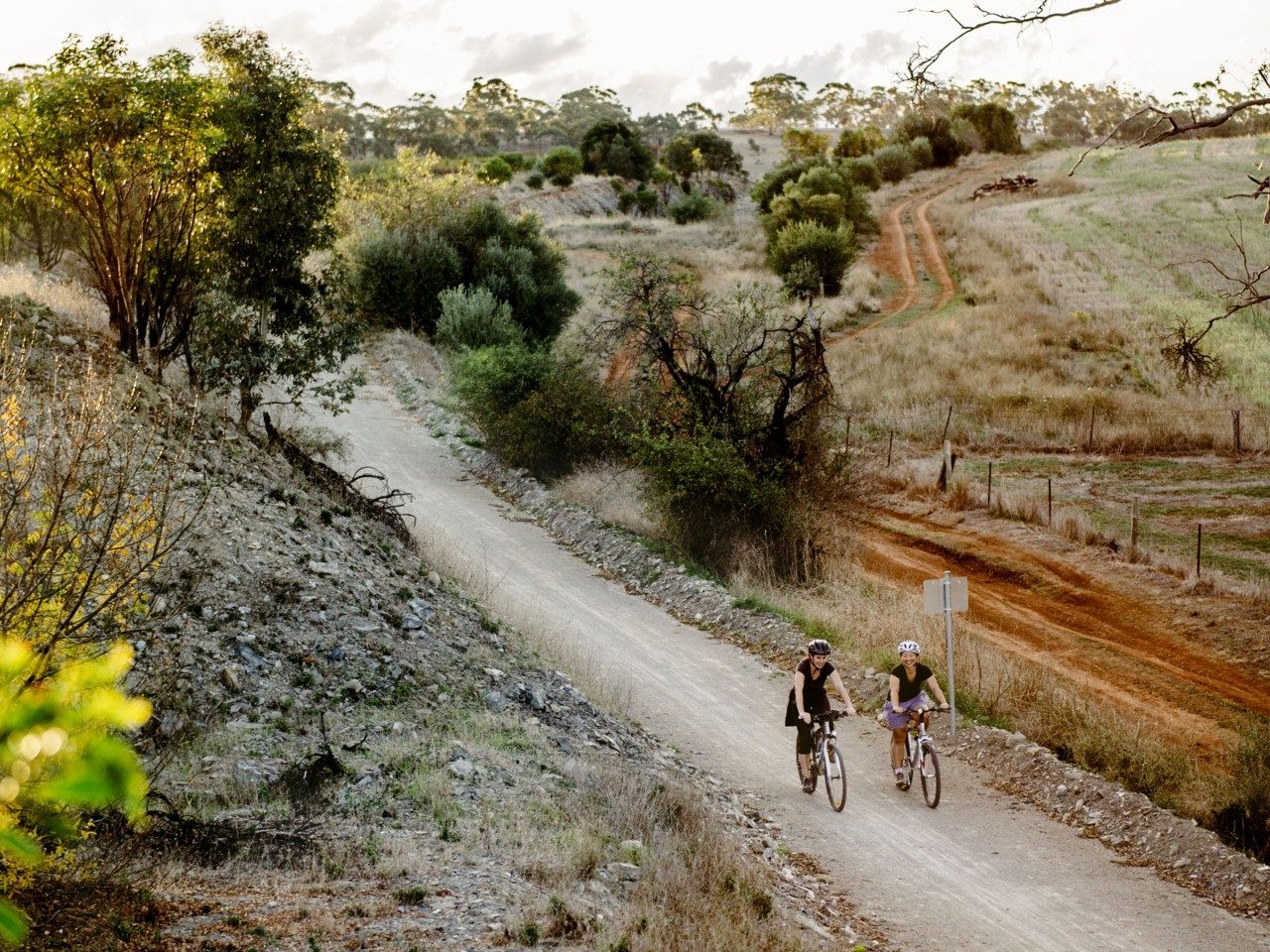 To start your day … a hearty breakfast at the popular Zest Café. Then pick up your bicycle for a day of adventure, cycling the famous Riesling Trail. If a little less pedalling is your style, then hire an e-bike, half the effort with all the rewards!
Start your ride from local landmark - the 'Drover and his Sheep' sculpture and continue south along the old railway line. Meander along the trail, breathing in the fresh country air and admiring the picturesque Clare Valley scenery. Take a right turn just past the Showgrounds and stop at the Clare Valley Wine, Food & Tourism Centre where local artists and producers showcase their wonderful creations.
Continue south along the trail, first stopping at St Aloysius Church, and then at historic Sevenhill Cellars, Clare Valley's very first winery founded by Jesuit priests bin 1851. Here the Rieslings are superb, along with other varietals of course!
For lunch head down to Sevenhill township and enjoy a leisurely lunch at the Sevenhill Hotel, recently celebrated as the 'Best Country Dining' in South Australia.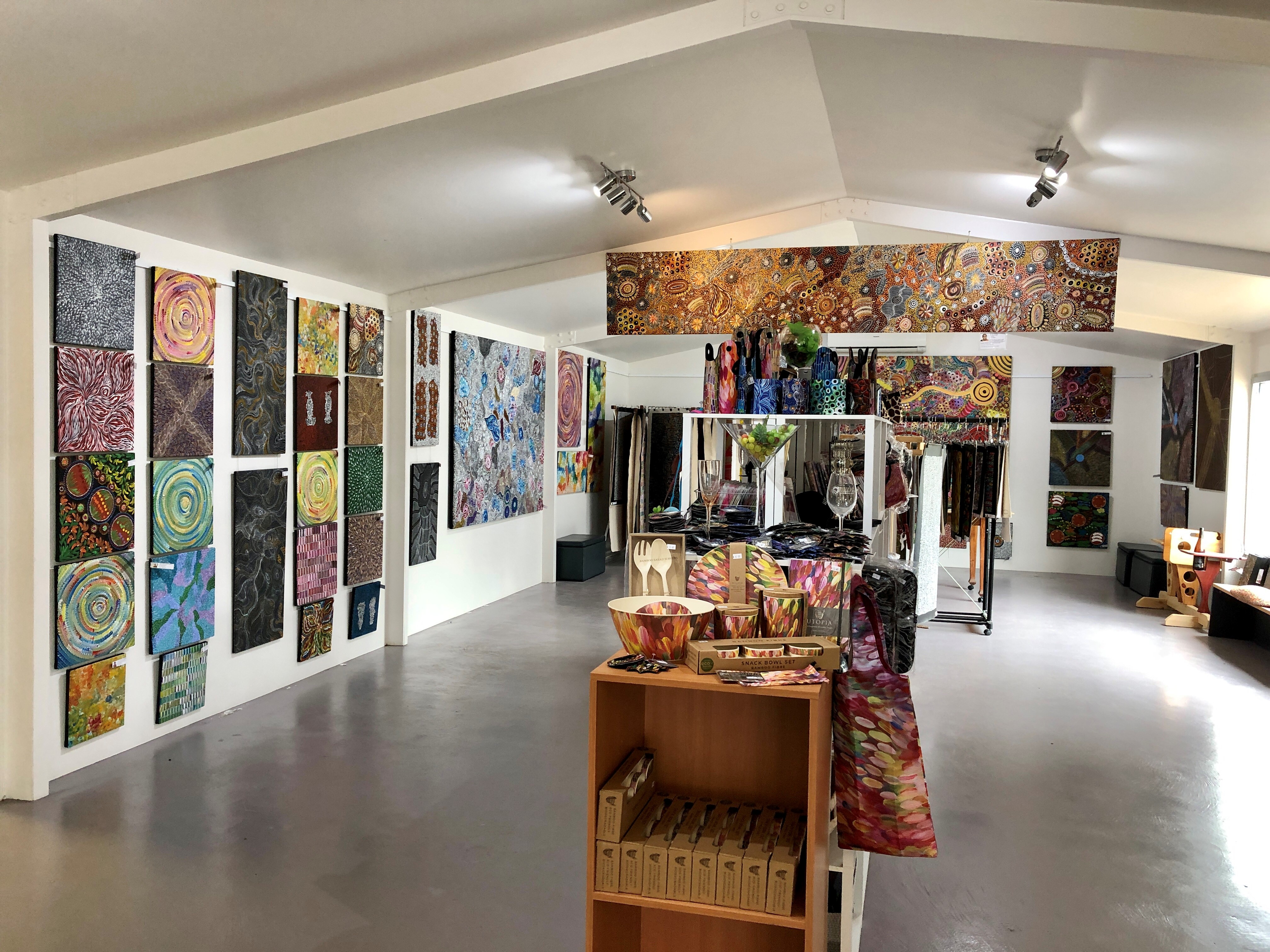 After lunch, jump back on your bicycle and continue south along the Riesling Trail, detouring left for the fine Rieslings and magnificent views of Polish Hill River from Paulett Wines. From there it is all downhill on the way back to Clare. On your return stop in at the Clare Valley Art Gallery, a collection of bright and vibrant paintings from Indigenous artists of Utopia. Listen to gallery's owner as he tells the engaging stories behind these artistic creations.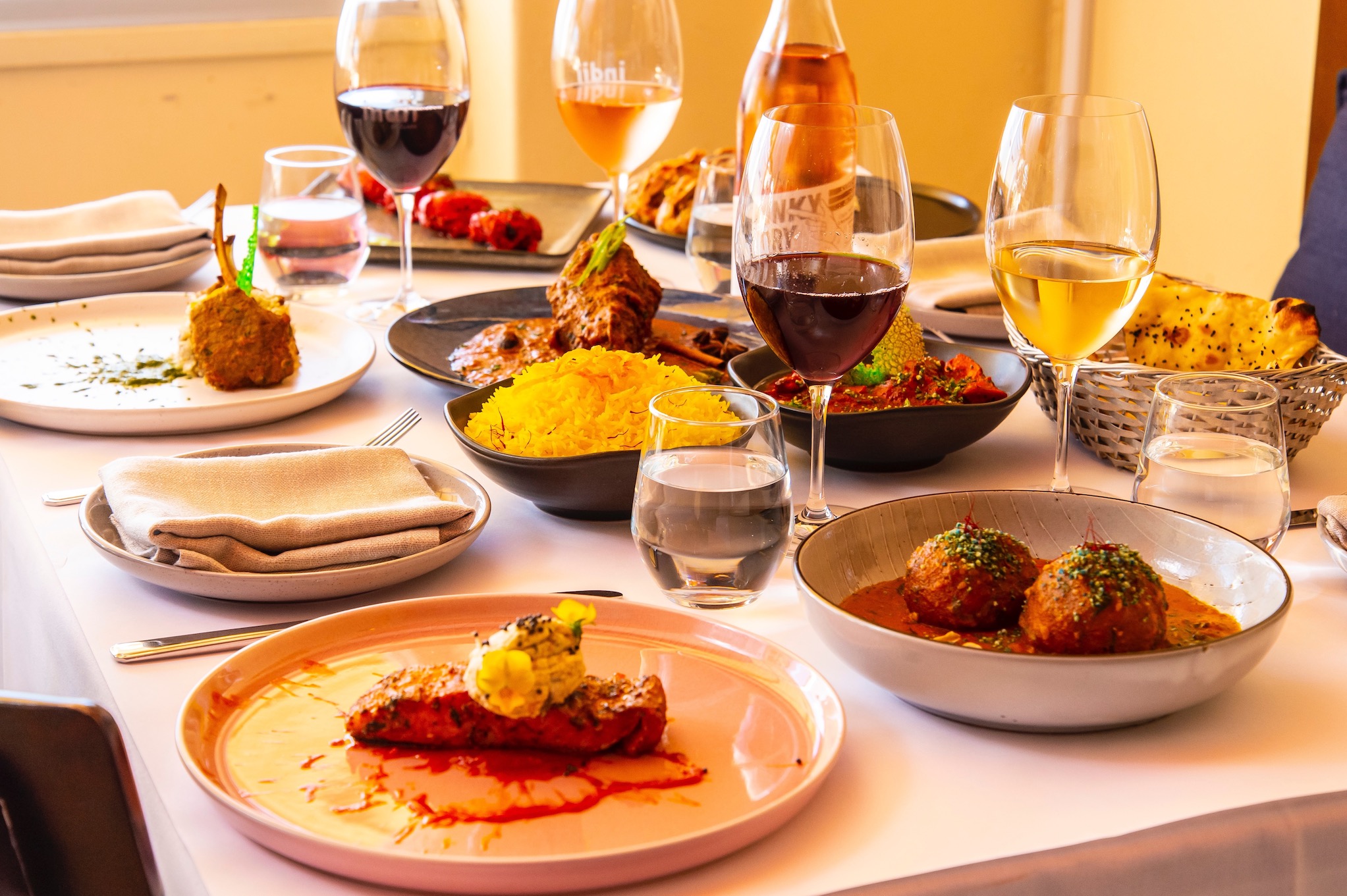 In the evening rest those weary legs with a relaxing dinner at Indii of Clare where you will discover authentic Indian cuisine and a selection of fine Clare Valley wines.
Day 3: Wine Discovery
To start your day … take an early morning walk through the Gleeson Wetlands. This native garden attracts an array of local birdlife and the flowers in bloom are simply stunning. A perfect spot to enjoy a light breakfast picnic.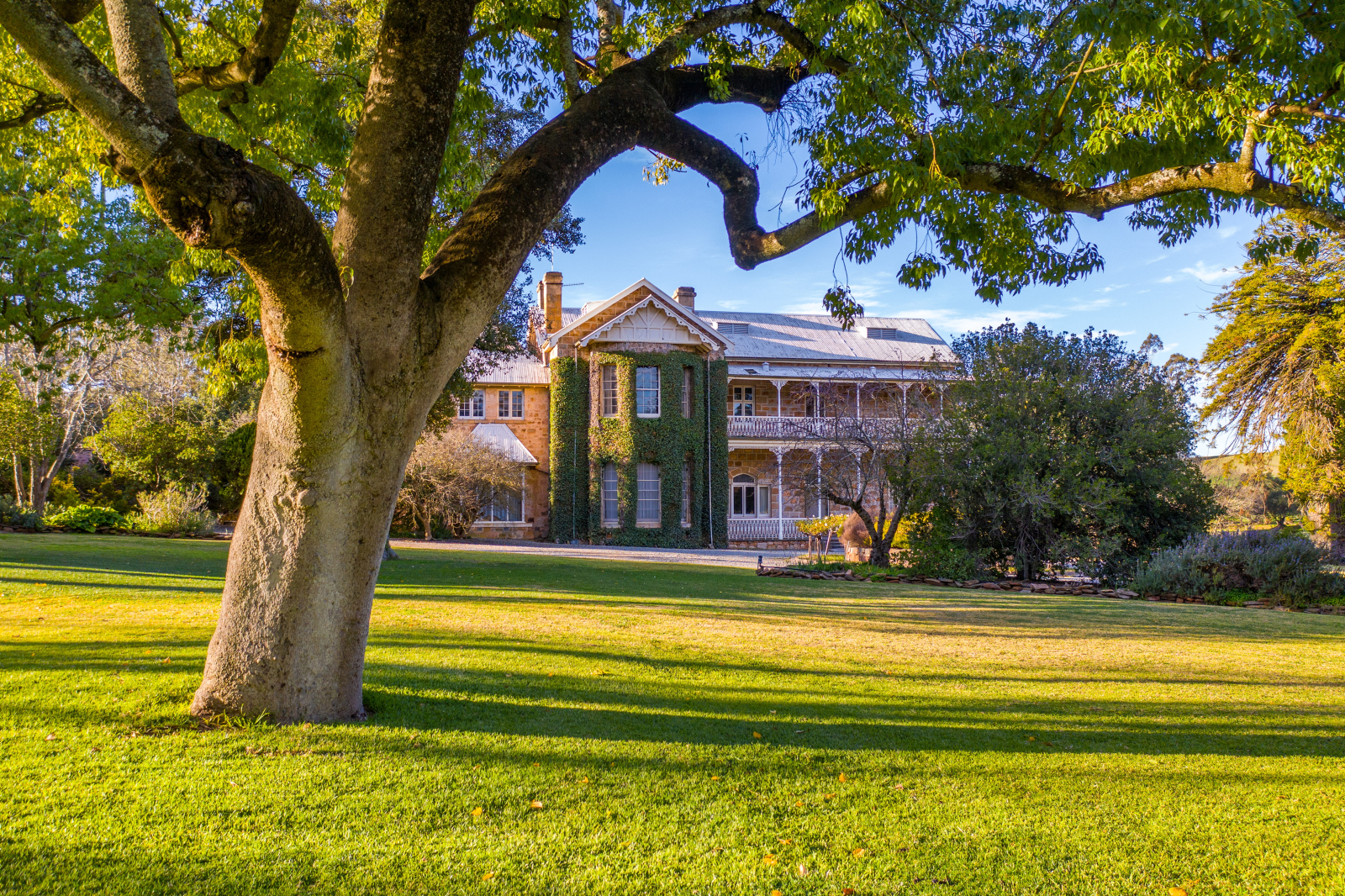 Just 12kms out of town you will discover historic Bungaree Station, a living record of life in rural Australia. Established in 1841, this iconic property is home of one of Australia's most successful sheep flocks, run by generations of the Hawker family. Here you can take a self-guided tour around the original farm village admiring the magnificent sandstone woolshed, shearers quarters, St Michael's Church, and the Homestead.
Now it's time to let someone else do the driving! So, head back into Clare, park the car, and be collected by the fabulous Mr Wilson of Clare Valley Tours for a private winery tour discovering one of Australia's oldest wine regions. Mr Wilson will introduce you to a handpicked selection of Clare Valley's pioneering wineries, where quite often the winemaker themself will greet you at the cellar door and share stories and wines of the current vintage. As you find some new wines for your collection, be sure to try some of our world-renowned Rieslings.
For lunch we recommend taking your time, with a long lunch at the award-winning and 'hatted' Slate Restaurant at Pikes in Polish Hill River. Savour estate-grown wines and handcrafted beers alongside the amazing produce of this proud region.
In the evening after an epic day of tasting and discovery, settle down for a relaxing, cosy night in.
Day 4: Rich Heritage
To start your day … visit Daily Grind for a hit of artisan coffee with one of their signature Bagels.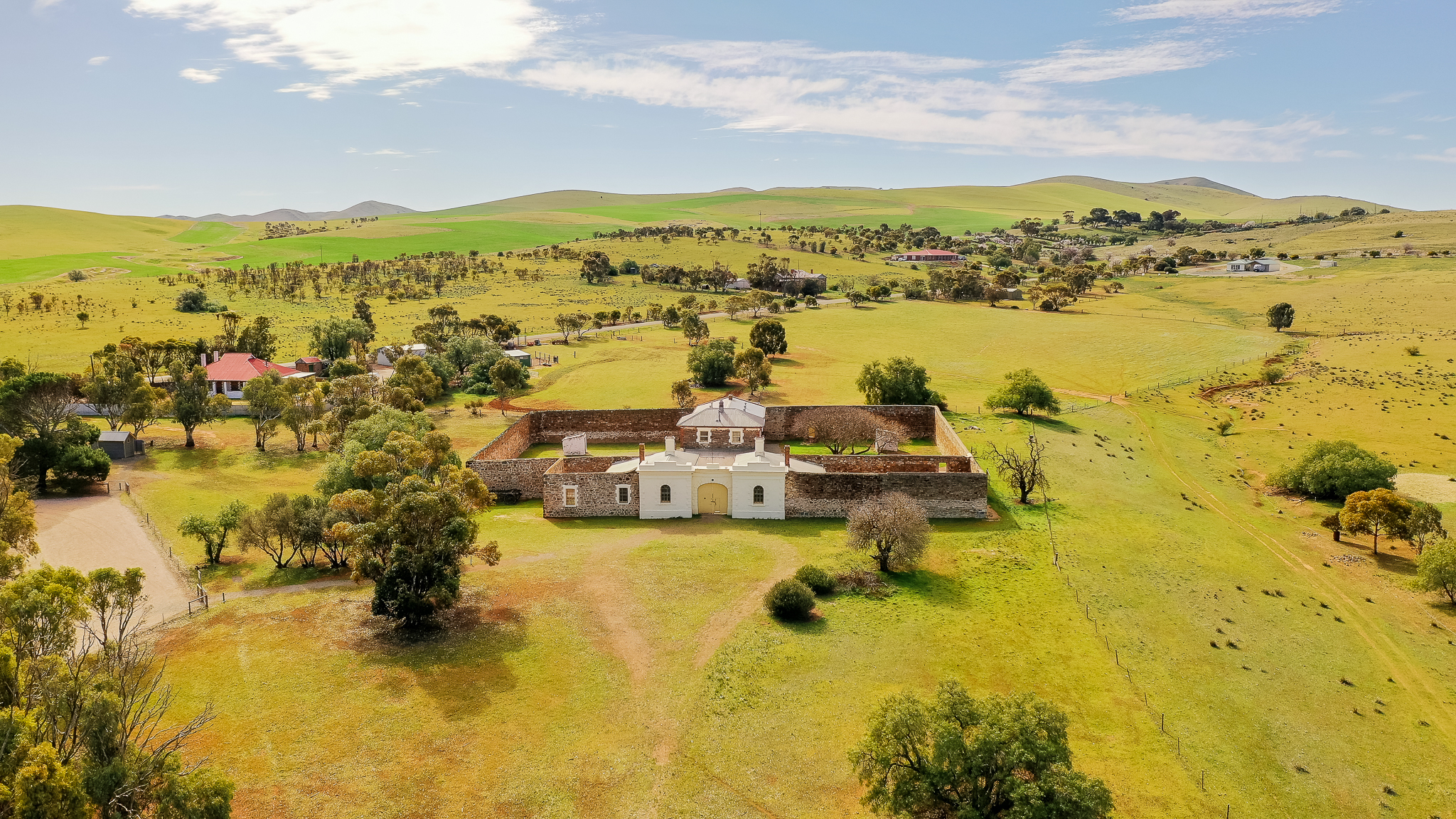 The final day's itinerary takes you to the historic town of Burra, a short ½ hour drive from Clare. In 1845, at the height of South Australia's mining boom, migrants flocked to Burra to try their luck finding copper ore. The Burra Monster Mine was once the largest metals mine in Australia and produced 5% of the world's copper. Today the town is National Heritage Listed, with many of the glorious old buildings still intact.
Collect your Heritage Passport from the Burra and Goyder Visitor Information Centre and make your way around an 11km self-guided tour of the town, exploring over fifty historic sites including the Monster Mine, Redruth Gaol, the underground Unicorn Brewery Cellars, and the Miners' Dugouts. A fascinating morning of rich heritage, history, and culture.
For lunch drop into St Just Café, cosy and inviting with a delicious menu of home-made sweets and savoury goodies.
Then head back to Clare and spend a few hours taking in the vibrant main street and surrounds. Check out the street art, browse boutiques, and visit the Arts Collective Clare Valley which showcases over twenty local artists. Discover a little piece of Clare to take home with you.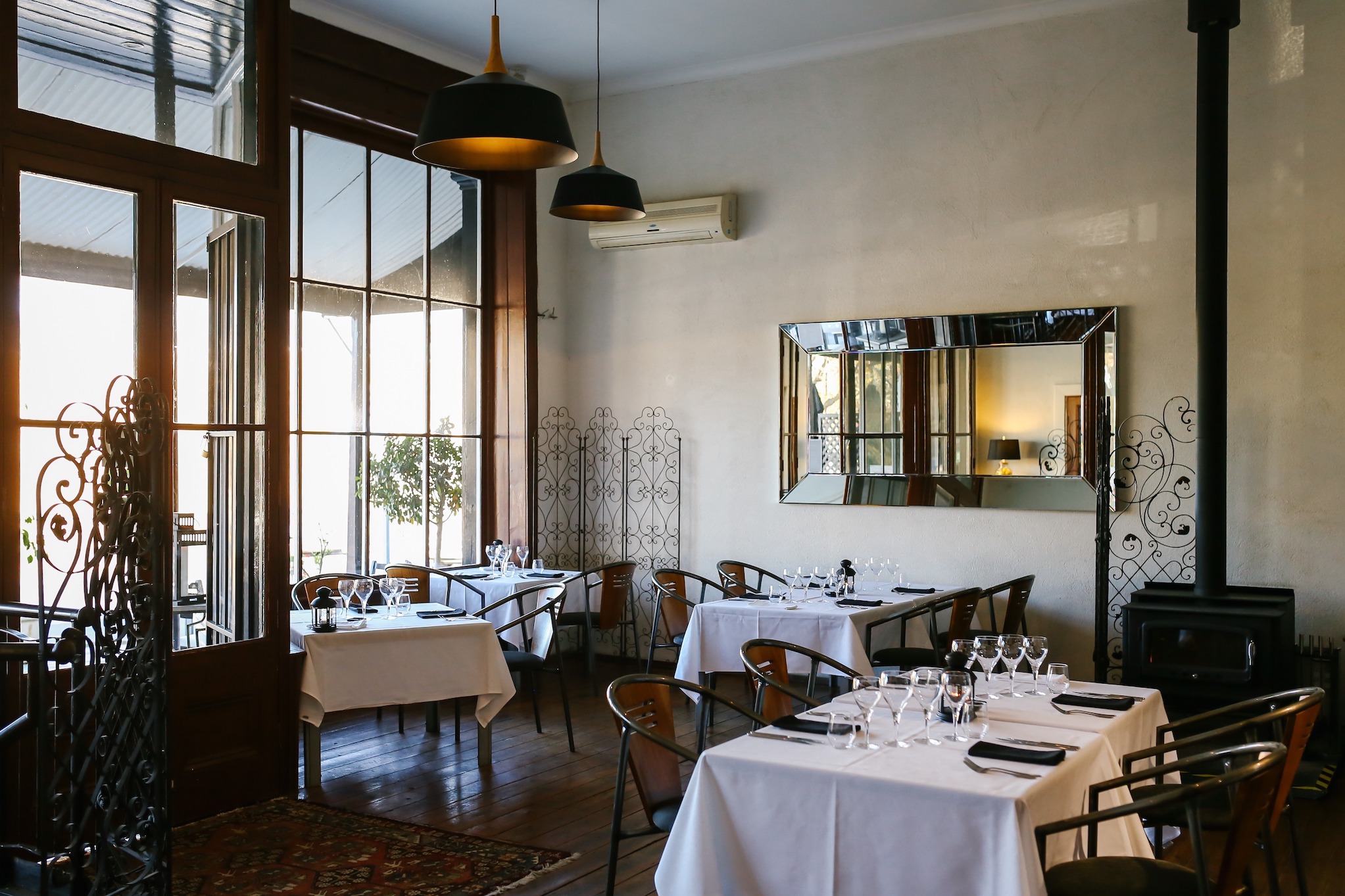 In the evening celebrate your Clare experience with a sumptuous dining experience at Terroir Auburn. Here you will be treated to a lovingly curated menu featuring fresh local produce and an outstanding selection of Clare Valley wines. Over dinner, start planning your next visit …

… one thing you can be sure of, each visit you will discover a different Clare!