Winery
Sussex Squire Wines is a small award winning premium wine producer in the heart of the beautiful Clare Valley. Skye and I and our 2 sons are part of the 4th generation to farm in the Clare Valley and focus on producing premium single vineyard wines. We have a passion for Wine and the Vines with the focus on producing wines which reflect the character of the dry grown vineyards. Visit us in our Cellar Door for a delicious tasting at 293 Spring Gully Road, just 3mins up the road from the Visitor Centre. Experience the views, the delicious wines and pat the friendly sheep
293 Spring Gully Road Gillentown SA 5453
Ph: 0458 141 169
Website: www.sussexsquire.com.au
Email: mark@sussexsquire.com.au
Facilities
Opening Hours:
Cellar Door : 7 Days 11am - 5pm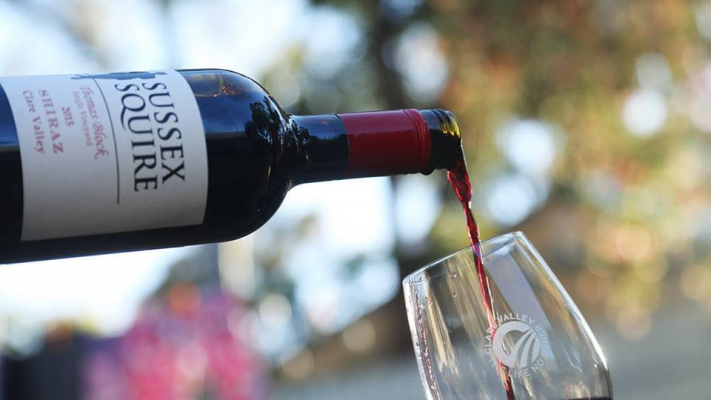 Further Information
Sussex Squire Wines is a boutique family owned vineyard and wine producer in the Clare Valley in South Australia. Using our own dry grown Shiraz Vineyard to produce hand crafted single vineyard wines that reflect the unique regional characteristics of our vineyard and each of the other single vineyards from where we source our fruit.
Our focus is to produce wines of interest and quality that reflect the styles of wines that we love to drink. We have developed a portfolio of wines which has something for all (except those that like sweet wine).
The "Sussex Squire" is my Grandfather Joseph Robert Sussex Hackett (1911 - 1998) and the name honours his life and achievements on the land in the Clare Valley where for over 60 years he breed award winning Angus Beef Cattle on his property just outside the township of Sevenhill. The name Sussex Squire also reflects our past ancestors who left Sussex County (UK) in the 1850s to embark on a new life and adventure in Australia. We have taken this adventurous spirit into launching our own endeavour to produce wines from our own vineyard and to forge a new era for the next generation to follow.