In a natural bush setting, Watervale Retreat offers tranquil B&B accommodation. Only 500m from the Riesling Trail and less than 2 kms from the nearest winery, it's the perfect location for your peaceful and secluded getaway where you can watch our Emus, Alpacas and Deer in the animal park.
18 Popes Hill Road WATERVALE SA 5452
Ph: 8843 0070
Website: www.watervaleretreat.com.au
Email: admin@watervaleretreat.com.au
Facilities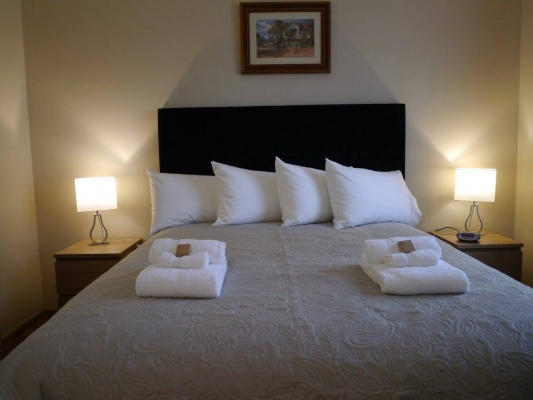 Further Information
It's the perfect location, In a natural bush setting Watervale Retreat has four self contained B&B cabins fully refurbished 2015/2016.
Each cabin has it's own carport, private balcony and fully equiped kitchenette.
Simply relax and enjoy the abundance of trees, listen to the native birds including kookaburras, or watch our fallow deer, alpacas and emus in their own park area which surrounds most of the cabins.
Occasionally we are greeted by some of the local wildlife including Owls and Kangaroos or just take a relaxing stroll and enjoy the picturesque area of Watervale.
All linen, tea & coffee provisions and toiletries supplied.