Wine
Premium, award winning wines. Cellar door in gorgeous setting amongst vines and gum trees. Free tastings & sales.
Penna Lane Penwortham SA
Ph: 8843 4033
Website: pennalanewines.com.au
Email: office@pennalanewines.com.au
Facilities
Opening Hours:
FRIDAY TO SUNDAY & LONG WEEKEND PUBLIC HOLIDAYS, 11AM - 5PM.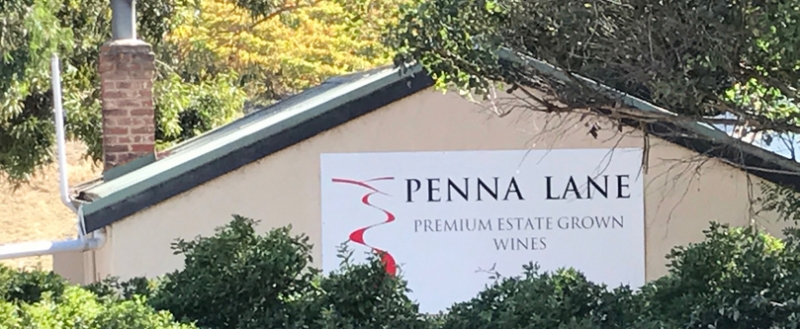 Further Information
A small vineyard that consistently produces high quality wine, the vines of Penna Lane hug the hillsides of the beautiful Skilly Valley, within the world famous Clare Valley wine region of South Australia.
Nestled beneath Mt Oakden—one of the highest points in the Clare Valley—the estate vineyards comprise Cabernet Sauvignon, Shiraz and Semillon varieties.
The grapes for Penna's distinctive Riesling styles are also grown locally, within the Skilly Valley and Watervale sub-regions of the Clare Valley.
Penna Lane's managing director, Peter Treloar, has a connection with the Clare wine region that began five generations ago.
In 1865 Peter's ancestor, Francis Treloar, acquired land in Watervale and planted the first vines in the area which became known as Springvale.
Rather more recently, Peter was a founding partner of Heritage Wines, which was originally established just south of the township of Clare in 1984.