Winery Restaurant gallery
Situated in the heart of Clare, Mr Mick's cellar door offers a range of wines for tasting seven days a week. Visitors are welcome to taste our range of wines with accompanying tasting notes from our winemaker. Our wines are made from grapes grown in the Clare Valley, with a style to suit every palate.
7 Dominic Street Clare SA 5453
Ph: 8842 2555
Website: mrmick.com.au
Email: reservations@mrmick.com.au
Facilities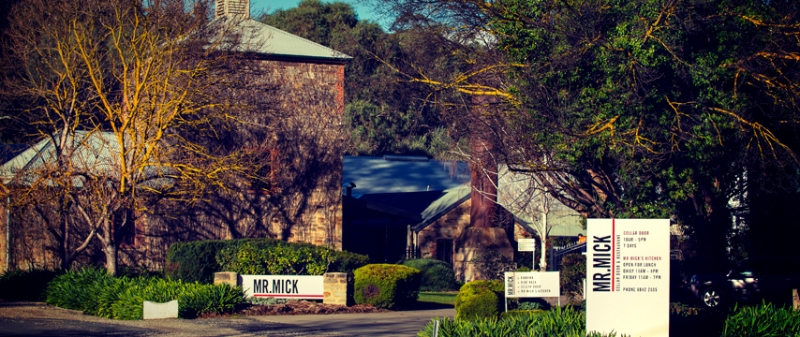 Further Information
Mr Mick is named after K.H. (Mr Mick) Knappstein, a legend within the Australian winemaking industry.
One of Mr Mick's passions in life was to make wines for everyone to enjoy, a tradition his last apprentice, local winemaker Tim Adams continues in his name.
Today Tim and his wife Pam are proud custodians of this landmark property.