Wine
The Artwine label was established in 2008 by Judy & Glen Kelly, after 11 years of planting alternative varieties on their Clare Valley vineyard. With our backgrounds in international marketing and banking, we have now combined our skills to create and build our brand. Together we manage the Artwine brand and our exciting wine "future", made all the more exciting by the opening of our new cellar door.
Ph: 08 8389 9399
Website: artwine.com.au
Email: cellardoor@artwine.com.au
Facilities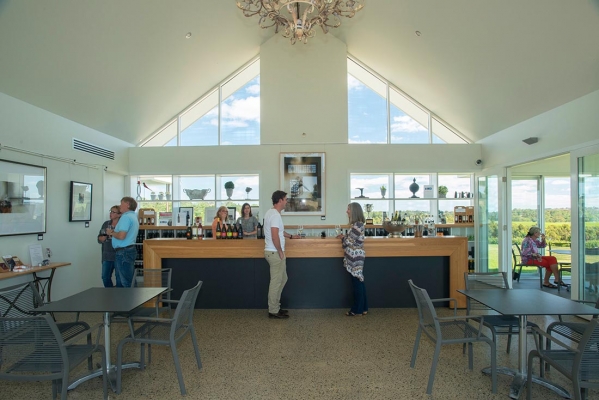 Further Information
Glen oversees the management of the vineyards and the financial side of the business while Judy manages the Sales & Marketing and management of their new Cellar Door in the Adelaide Hills, at 72 Bird in Hand Road, Woodside.
Owning vineyards since 1997 Judy & Glen were totally inspired by the lighter style European varieties so he planted Tempranillo, Pinot Gris, Viognier and Graciano to add to the existing classic Clare varieties already planted, of Cabernet Sauvignon, Grenache (approx 100 year old bush vines), Cabernet Franc and Riesling. The most recent addition to our vine family is the Italian variety Fiano which produced its first award winning vintage in 2012 with Montepulciano also planted in 2012.
Judy & Glen then purchased a second vineyard with stunning views on the other side of the Valley which also encompasses our self contained vineyard accommodation, ArtWine Cottages. The vineyard is planted to Riesling, Cabernet & Shiraz and we have since grafted some vines to Tempranillo.
Having previously sold our fruit to major award winning wine producers it was in 2008 when we took the leap and launched our ArtWine label. More recently we have purchased a vineyard in the scenic slightly cooler climate of Woodside in the Adelaide Hills where our stunning architecturally designed cellar door is housed. Currently planted to Pinot Noir, Merlot and Prosecco with plans for other new-emerging varieties soon.