Hotel | Restaurant | Function Facilities
Modern Australian cuisine. Extensive wine selection. Heritage Stables Restaurant and Entertainment Venue.
19 Main North Road Auburn SA 5451
Ph: 08 8849 2015
Website: therisingsunhotel.com.au
Email: ally@therisingsunhotel.com.au
Facilities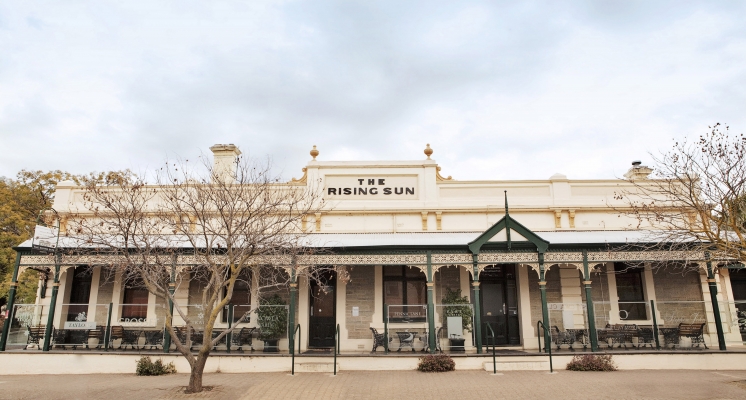 Further Information
The Rising Sun Hotel's reputation for excellence began in the late 1800's. Mick & Allyson Guerin owners since September 2016 welcome you to enjoy their friendly hospitality.
Dining is available at the Rising Sun Hotel in the Saloon Bistro, Stables Restaurant and outdoors under the verandah. At The Rising Sun Hotel, Auburn, the a-la-carte menu is both contemporary and innovative changing seasonally promoting local produce and housemade dishes. The Bar menu offer all the classic favourites such as Schnitzels, Coopers Beer Battered Barramundi and the infamous Rising Sun Burger. A Children's Menu is also available. True to its heritage status, The Rising Sun Hotel's wine list continues to focus on the elegant and long lived wines of Clare Valley with some of the stand out vintages available. A selection of the best wines of other significant wineries is also offered. Similarly the ales and beers are of high quality at The Rising Sun Hotel, Auburn.