Tourist Attraction | Family Activity
This living hedge maze, consisting of over 800 conifers, features fountains, twists and turns to trick even the most committed explorer. And when you do find your way out, there's plenty more to enjoy, with a range of giant-sized games featuring local Mintaro slate.
Jacka Road Mintaro SA
Ph: 8843 9012
Website: mintaromaze.com.au
Email: mintaromaze@gmail.com
Facilities
Opening Hours:
Open weekends & public holidays 10am-4pm
School Holidays the Maze is open everyday 10am-4pm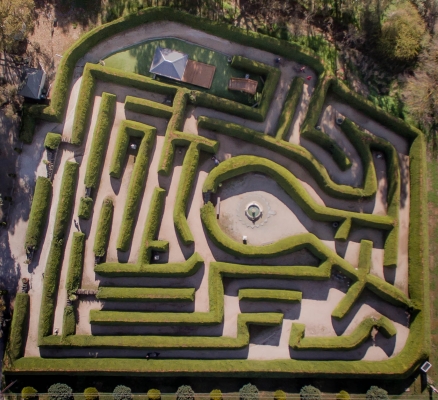 Further Information
The Mintaro Maze is a living hedge maze set in the beautiful Clare Valley. Take your time strolling the twists and turns and then enjoy a game of giant size chess. You can also relax with a coffee whilst you browse our renowned gift shop!
Mintaro Maze hosts annual events over Easter and Gourmet Weekend, visit our Events Calendar or their Facebook page for more details!
For information regardiang Martindale Hall, please click here.