Vintage Cars | Tours
Step back in time, and travel in the luxury of a classic Rolls Royce or Daimler vehicle. Our 1960's Daimler was the choice of royalty and provides the ultimate in comfort and elegance for its era. The two 1960's Rolls Royce vehicles were the 'best car in the world' when sold, providing passengers with effortless travel in comfort and luxury. Experience the comfort and fragrance of the finest leather upholstery and the feel of handcrafted wooden trim, travelling through our beautiful scenic region.

The Fruiterer's

This delightful 1870's shop has been upgraded to make a cosy self contained B&B.

Centrally located in the main street, of the historic town of Farrell Flat, The Fruiterers is just 15 minutes from Clare and Burra, 10 minutes from Mintaro.
4 Patterson Terrace FARRELL FLAT SA 5416
Ph: 8843 8028
Website: daisycars.com.au
Email: gally3@bigpond.com.au
Facilities
Opening Hours: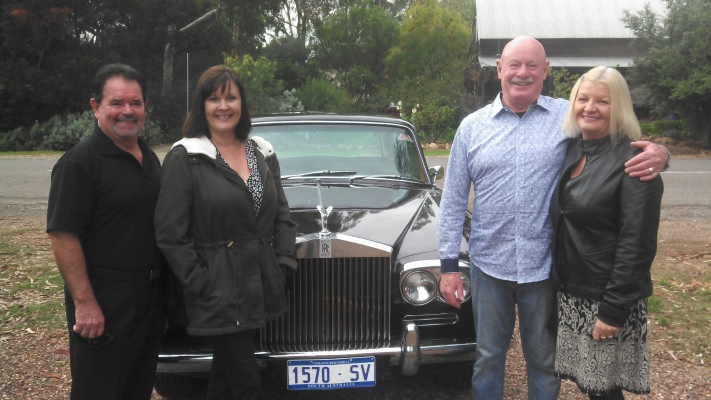 Further Information
Take one of our Classic Clare Valley Tours in the luxury and elegance of our 1960's vehicles. Garry & Sally Fieldhouse offer you a day of relaxation, fun and interest. Whether you are tasting wines, visiting historic locations, finding fine Clare Valley foods, or admiring the scenery; we offer you a personalised tour. Large wineries, small boutique family wineries, hidden historic locations down quiet back roads, we can take you there. Call Daisy's Vintage & Classic Cars on 0428347315 or http://www.daisycars.com.au We also provide wedding cars.